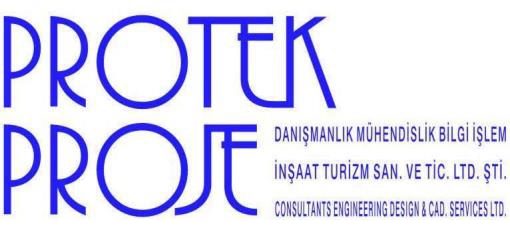 We adopt Quality Management as a lifestyle. From this point of view;

We focus on all of our activities to ensure full customer satisfaction and full compliance with technical standards. The design, selection and procurement of the services offered by Protek Proje are carried out in a manner to meet continuous customer needs and expectations and to comply with the quality system and legal practices. Our aim is to create value for our shareholders and employees by providing all the services that can be provided to our customers in a fast, high quality and reliable way, by making continuous growth with profitability. We know the importance of protecting and keeping the values of our customers confidential. In order to improve the quality of our activities, we set quality targets and review our quality policy and targets at annual meetings.

By conducting timely and accurate risk analysis, we identify and eliminate threats in advance and turn opportunities into continuous improvement.
We believe that the awareness, continuous development and training of all our employees is essential for the continuous improvement of our service and quality management system. With the active participation of all employees, we offer efficient, effective, fast and error-free services. We are continually renewing our services and resources in the process of globalization and catching the time.

Achieving our goals will be ensured by the understanding, adoption and implementation of our quality policy and quality system by all employees. Our main objectives are to ensure continuous training of personnel and personal development, to increase our domestic and international activities and recognition, and to sustain company earnings and growth. We are aware of our responsibility to the society; We believe in the principle of individual and institutional development is for social development.
PRESIDENT of THE BOARD
NECDET UĞUREL